Umístění: hotel je umístěn v letovisku Ein Bokek, v jižní části Mrtvého moře.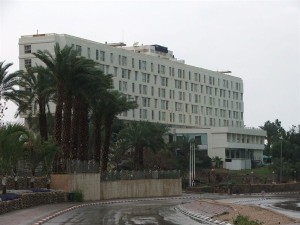 Vybavení hotelu:Isrotel Dead Sea Hotel and Spa je proslulý svými lázněmi.
Moderní Spa lázně a sirné lázně, 12 léčebných místností pro masáže a relaxační procedury, 2 jacuzzy bazény, fitnes centrum, suchá sauna, 2 vnitřní bazény s vodou z Mrtvého moře o různých teplotách, lobby bar, 4 konferenční místnosti  moderně vybavené audio-vizuálním zařízením. Součástí hotelu je velký venkovní bazén a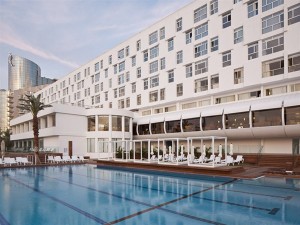 dětský bazén, 2 osvětlené tenisové kurty a střešní solárium.Všechny velké a dobře vybavené pokoje mají balkon s výhledem na Mrtvé moře.
Pláž: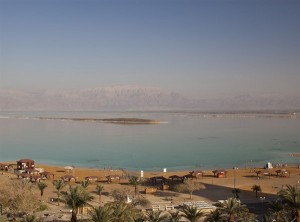 Isrotel Dead Sea Hotel and Spa je moderní, stylový a luxusní 4hvězdičkový hotel. Nachází se  na pobřeží Mrtvého moře 2 minuty chůze od pláže.
. Na pláži jsou sprchy, toalety a restaurace, které nabízejí občerstvení. Lehátka a slunečníky jsou za poplatek.
Pokoje: 200 pokojů – všechny mají výhled na moře nebo na hory, 5 pokojů s mramorovou podlahou pro astmatiky, 5 pokojů pro zdravotně postižené, všechny pokoje mají telefon s přímou volbou a TV se stelitním příjmem.
Stravování: jídelny v hotelu nabízejí marockou, středomořskou, italskou a orientální kuchyni.
Hodnocení : Hotel Isrotel Ganim byl v roce 2012 zrekonstruován a nabízí vysokou kvalitu za velmi příznivé ceny. Výborná kuchyně ! Vyhřívané bezény umožňují i v zimních měsících příjemnou relaxaci v bazénech s vodou z Mrtvého moře.
Termíny a ceny ubytování( v Kč/1 noc ):
termín:
počet nocí
dospělý ve dvoulůžkovém pokoji
jednolůžkový pokoj
Dítě
sezóna 2023
11.1.-28.2.2023

16.6.-14,9.2023

7 a více
3.428,-
5.357,-
1.857,-
sezóna 2023
1.3.-23.3.2023
7 a více
3.750,-
5.928,-
1.928,-
sezóna  2023
24.3.-3.4.2023

15.4.-12.6.2023

7 a více
4.107,-
6.500,-
2.142
sezona 2023
Konečná cena ubytování (minimálně 7 nocí  a více) zahrnuje:
transfér: letiště Tel Aviv – hotel a zpět
ubytování v hotelu s polopenzí –  švédské stoly
asistenci zahraničního partnera v letovisku Ein Bokek – Mrtvé moře (anglicky a rusky hovořící)
bezplatná vstupní lékařská prohlídka na klinice u našeho smluvního partnera (na vyžádání)
Cena ubytování nezahrnuje:
letenku: Praha – Tel Aviv a zpět  (včetně všech letištních poplatků).Letenku zajistíme samostatně u dohodnuté letecké společnosti, dle individuálního přání zákazníka
pojištění léčebných výloh
poznávací výlety
dítě ve věku 2-18 let ubytované s jedním dospělým na pokoji platí stejnou cenu jako  dospělá osoba ve   dvoulůžkovém pokoji.
dítě ve věku 12-18 let ubytované se dvěma dospělými osobami na pokoji  platí stejnou cenu jako dospělá osoba.
Individuální pobytové termíny + cenovou nabídku Vám rádi zajistíme na vyžádání. Kontaktujte nás ! kontakty